Nearshoring Quick Start Guide for Software Development
Set Up Your Development-Team within just 4 Weeks!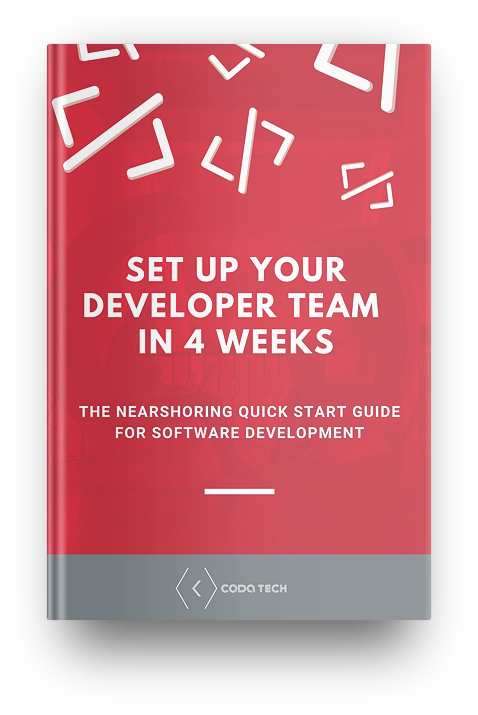 Download Your Free E-Book Now!
CODA.TECH specializes in nearshore development and the outsourcing of development teams for small and medium-sized digital agencies and digital units. Our headquarters are located in Prishtina, Kosovo. We have access to a pool of over 500 experienced developers throughout the Balkan region.